COVID-19 UPDATES
Main Facility and Showroom, Kitchener:
2101 Shirley Drive, Kitchener, Ontario, Canada, N2B 3X4
1-800-265-4717
519-885-6380
Fax: 866-693-0527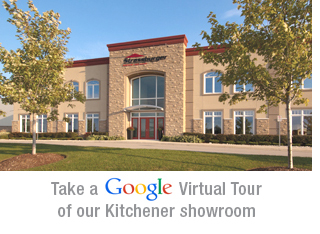 Barrie Showroom:
18 Alliance Blvd., Unit 2, Barrie, Ontario, Canada, L4M 5A5
866-796-7023
705-812-4923
Fax: 866-796-7024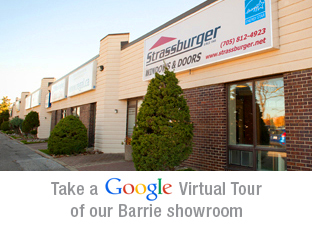 Manufacturing has resumed
As the coronavirus (COVID-19) outbreak continues to evolve, Strassburger Windows and Doors will be taking these immediate steps to help reduce the spread of the virus and ensure the wellbeing of all who visit or work in our facility.
Manufacturing has resumed with limited staff. We have put physical distancing measures in place, added hand sanitizing stations throughout the plant, screen our employees daily for signs of COVID-19, and continue to encourage proper hygiene.
We have resumed pick ups and deliveries, with strict procedures in place to keep our employees and our customers safe. The Accounting department is open to accept payments and our Paradigm quoting system will remain fully operational during the closure. We are here to continue to support your business.
The showroom is open by appointment only
As of Monday June 8, the main facility and Barrie showrooms are open. However, we have taken the following immediate steps to help reduce the spread of the virus:
Our front door will remain locked. The showroom will be available
by appointment only. Appointments will be limited to one hour
maximum to allow for scheduling
Upon arrival, please call to let us know you are here and to answer
the customers screening questionnaire before entering the
showroom 519-885-6380
All customers are required to wear a mask while in the showroom,
if you are not wearing a mask you will not be allowed in
Maintain a physical distance of 2-metres whenever possible
Markings are on the floor telling you where to wait for a sales person
upon entering the showroom and where to stand at the front desk
Customers must remove gloves and sanitize their hands upon arrival,
gloves are not a recommended form of protection for COVID-19
and will not be allowed to be worn in the showroom
We will only allow a maximum of three people in the showroom at a
time, consisting of two family members (same house) and a dealer
No handshaking when greeting the sales person
Please do not follow a sales person into their office remain in the
showroom while waiting for your quote
Our washrooms are only available for staff members at this time
The full scope and duration of this pandemic continues to remain unknown so we are monitoring the situation daily. We will watch what is happening locally and adjust business operations and policies as needed based on the best advice of government, public health and medical professionals.
We understand that these changes will make your experience in our showroom different. Our top priority is keeping our employees, customers, and community safe. We will continue to update you as new information becomes available. Thank you for your understanding as we all work together to do our part in flattening the curve.
Stay well,
Robert Strassburger
President
—