Our Patio Doors Are Designed
To Work Like A Charm
All Strassburger patio doors have a common characteristic… quality craftsmanship that translates into performance that's built to last.
The most innovative and popular patio door systems.
A hallmark of quality living
The Strassburger patio door series is often imitated but never duplicated. It opens up the future to a new generation of premium-quality all PVC doors with a host of outstanding features and benefits. Standard colour is solid white, or choose from a variety of outstanding custom colours.

Opens Any Way You Like
Available in 2-panel, 3-panel and 4-panel configurations with a wide range of energy-efficient glazing options, decorative grilles and sizes. Each configuration of standard patio doors is available in three different widths and heights. Custom sizes are also available upon request.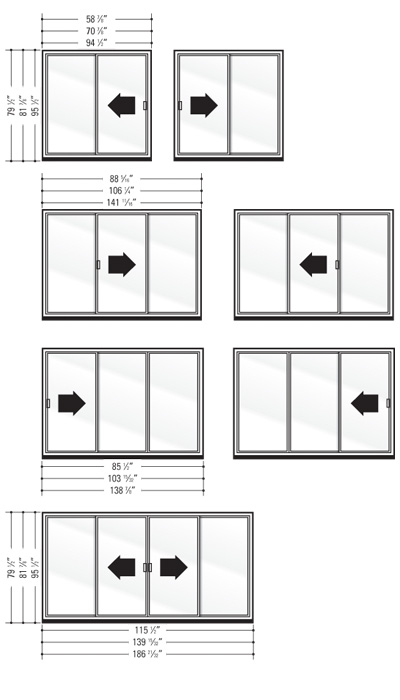 Beautifully designed sliding patio doors are nothing without proper specification and professional installation. Click here to find a Strassburger Windows and Door Certified Dealer in your area or call 519-885-6380