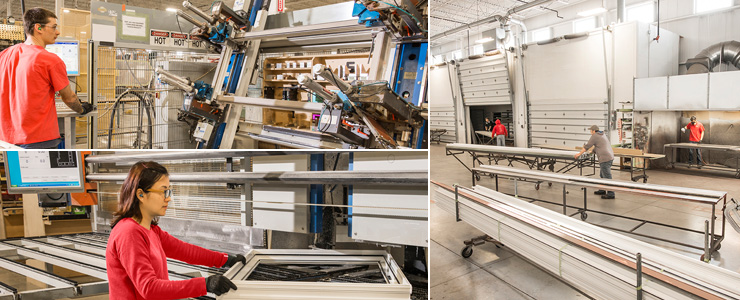 Success Is A Long Road
In 1949, Morgan Strassburger Senior started his own business with
a pick-up truck and a simple idea… customers expect quality
workmanship and integrity at a fair price.
It has been several decades since Morgan Sr. set the standards for
the family business and it has earned a sterling reputation with
customers, suppliers, staff, and Ontario's outstanding dealer network.
The experience gained in that time; along with a sustained
investment in state-of-the-art manufacturing systems and
technology has established a solid foundation for the company
as a manufacturer of premium windows and doors. Our growth
to become a leader in Southwestern Ontario has been due to
a partnership between a team of dedicated professionals at our
plant and the finest window and door dealers in Ontario.
Watch our corporate video to learn more:
Strassburger is featured in Canadian Business Executive magazine.
Learn more about our story and our products here: