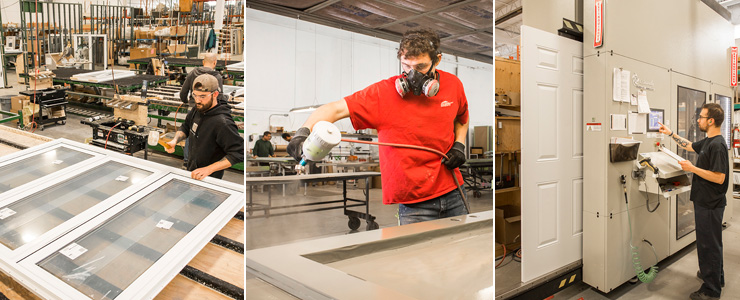 MANUFACTURING HAS RESUMED
The showroom will remain closed until further notice.
As the coronavirus (COVID-19) outbreak continues to evolve, Strassburger
Windows and Doors will be taking these immediate steps to help reduce the
spread of the virus and ensure the wellbeing of all who visit or work in
our facility.
Effective Monday April 13, manufacturing has resumed with limited staff.
We have put physical distancing measures in place, added hand sanitizing
stations throughout the plant, screen our employees daily for signs of
COVID-19, and continue to encourage proper hygiene.
We have resumed pick ups and deliveries, with strict procedures in place
to keep our employees and our customers safe. The Accounting department
is open to accept payments and our Paradigm quoting system will remain
fully operational during the closure. We are here to continue to support
your business.
The full scope and duration of this pandemic will remain unknown for
some time so we are monitoring the situation daily. We will watch
what's happening locally and adjust business operations and policies
asneeded based on the best advice of government, public health and
medical professionals.
Keeping our employees, customers, and community safe is our top priority.
We will continue to update you as new information becomes available.
Thank you for your understanding as we all work together to do our part
in flattening the curve.
Bob Strassburger
President
—

Main Facility and Showroom:
2101 Shirley Drive, Kitchener, Ontario, Canada, N2B 3X4
1-800-265-4717
519-885-6380
Fax: 866-693-0527
– – – – –
Barrie Showroom:
18 Alliance Blvd., Unit 2, Barrie, Ontario, Canada, L4M 5A5
866-796-7023
705-812-4923
Fax: 866-796-7024