The Annual Dennis Strassburger Memorial Charity Golf Tournament Has Been Cancelled
It is with regret that we must inform you that we have cancelled our Annual Dennis Strassburger Memorial Charity Golf Tournament for 2020 due to the COVID-19 pandemic. It was a difficult decision but ensuring the health and safety of our golfers, staff and volunteers is our paramount concern.
Last year, 144 golfers and 20 volunteers came together to have fun, share some laughs and raise funds to support families with children and youth who struggle with their mental health. The registration fees, live auction bids and sponsorships from this event once again helped us raise $40,000 for Lutherwood's Children's Mental Health Centre.
While the tournament is cancelled, Lutherwood continues as an essential service. While some staff are working from home, some are actively supporting children and youth who live at the Children's Mental Health Centre and the youth shelter at Safe Haven Youth Services. These brave frontline staff provide face-to-face support during a time when the anxiety of isolation can be very challenging for those who struggle with their mental health. Understandably costs of personal protective equipment (PPE) and additional staff have increased in an effort to divide youth into small groups to maintain physical distancing.
The reality is fundraising revenue has dropped considerably this year and Lutherwood counts on this money to help youth in need. While we know this is a difficult year for many financially, if you are able, we invite you to please consider making a donation directly to Lutherwood noting "Strassburger Golf Tournament" in the Tribute Gift field. Alternatively, you are welcome to mail a cheque payable to Lutherwood Child and Family Foundation at 285 Benjamin Road, Waterloo, ON N2J 3Z4. Lutherwood will issue a tax receipt to you for the entire donation. The money raised will go a long way to help children and youth in our community who are particularly vulnerable at this time.
As always, thank you for your continued support of the Dennis Strassburger Memorial Charity Golf Tournament and for helping children and youth with their mental health challenges. We look forward to seeing you next year as the tournament celebrates its 10th year!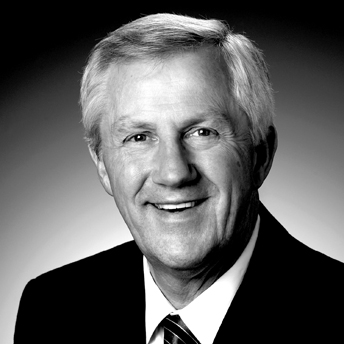 We continue to honour the life of our friend and colleague, Dennis Strassburger, who passed away in November 2010. A man dedicated to family, business and friends, part of Dennis' legacy is to make our world a better, kinder place.
Through this tournament, you are building on Dennis's wish to help children who are struggling with their mental health, kids who are suffering more than any child should ever have to.
You are raising critically needed funds that help care for kids at Lutherwood's Children's Mental Health Centre. You are providing children with hope and healing as they face extremely serious and complex mental health challenges. You are helping them learn how to regulate their emotions, deal with distressing situations and build stronger relationships. In some cases, you are literally saving a young life from self-harm and suicide.
Last year through your support, the Strassburger team presented Lutherwood with a cheque for $40,000. Together we are helping reduce the suffering of children and show them that the community around them cares for them, and will stand by them.